2019 Great Lakes Integrated Sciences and Assessments Small Grants Competition
Call for Letters of Intent
March 20, 2019
In 2019, the Great Lakes Integrated Sciences and Assessments (GLISA) will award several 1-year demonstration grants of up to $20,000 each to organizations that will work with GLISA to address the risks of climate variability and change in the Great Lakes region. We seek boundary organizations to collaborate with decision makers from a diverse range of sectors and communities to implement climate adaptation projects in the Great Lakes region using current GLISA climate information services.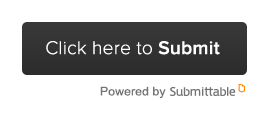 Proposal Process and Timeline:
All interested applicants must submit a letter of intent by Friday, April 12th at 5pm Eastern via the online Submittable platform. Letters should be no more than 2 pages (1 inch margins, font size 12) and briefly outline the purpose and scope of proposed work including:
Project title;

Lead institution and investigator;

GLISA service subcategory;

The problem or topic to be addressed;

Relevant sector(s);

Description of stakeholders to be engaged;

Composition of the project team, including relevant experience engaging stakeholders and using climate information; and,

Anticipated data and information needs.
GLISA will evaluate all letters and invite selected teams to submit a full proposal. Applicants will not be permitted to submit a full application without submitting a letter of intent and receiving an invitation to submit a full proposal.
Learn More:
Review the full Call for Letters of Intent
For technical assistance and general questions, please email GLISA Program Manager Jenna Jorns (jljorns@umich.edu).
As questions are received and answered, a FAQ document will be posted and updated here.